NEW Equipment For Sale
NEW Multiquip Morter Mixer WM90SH8 – $2995.00
Whiteman mixers have the features, quality and engineering excellence perferred by the contractor and the equipment rental industry.
Super-strong tubular steel frame with forklift pocket
Mixes 9-cubic feet (248 liters) of material
Honda GX240 gasoline engine
High tensile strength paddle arms
Thick 14-gauge steel engine cover resists vibration
Powder coat paint with a durable lasting finish
NEW Multiquip Morter Mixer WM70SH8 – $2700.00
There's only one real, heavy-duty plaster/mortar mixer worth taking home and it's from Multiquip.
Heavy-duty long lasting cast bull gear with steel heat-treated drive pinion
Rugged 10-gauge steel drum wrap
Reliable Honda GX240 gasoline engine
Double V-belt drive with cast iron pulleys
Mixes up to 7-cubic feet (193 liters) of material
Heavy-duty frame with forklift pocket
Powder coat paint for durable lasting finish
---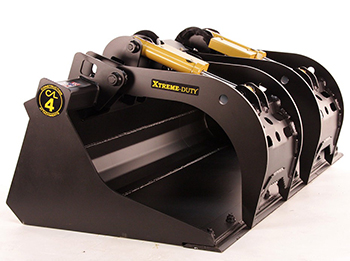 NEW Xtreme Duty Grapple Bucket 1GB67E – $3395.00
Xtreme Duty Grapple Bucket Attachment designed for skid steer and tractor loaders 51-150 horsepower. Grapple bucket designed for harsh environments to be used to remove building, forestry and scrap yard debris. Large opening of over 44″ to clamp large loads evenly.
---

NEW Wacker Neuson Model BTS635S 14″ Quick Cut Saw $899.00
Cutoff Saws – Saw, Concrete Cut Off Electric 14″.
The professional cut-off saw offers a unique long-term air filter system that delivers an extraordinary filtering capacity and durability. This makes the cut-off saw extremely productive, since the maintenance intervals are lengthened significantly. In addition, the high-torque engine increases the cutting performance. Since the hand-arm acceleration levels are less than 5, it is possible for an operator to work with the cut-off saw for eight continuous hours per day.
---
2017 Nifty SD50 4×4 Self Drive Work Platform – Brand New!
The SD50 work platform combines the best of our self-propelled and trailer mounted ranges. It offers the same impressive reach capabilities as the TM50 but with the versatility of a robust yet very lightweight drivable base.
NEW Wacker Neuson VP1550AW
Vibratory Plate Compactor – Price $2235.00
For compaction of granular materials and mixed materials with some cohesive content, and hot or cold asphalt in confined areas such as parking lots, highway and bridge construction, next to structures, curbs, and abutments
---

2017 Nifty TD42T Track Drive Access Platform – Brand New!
The TD42T TrackDrive cherry picker offers exceptional all-round performance from such a compact and low weight base, and with a 500lbs safe-working-load, plenty of capacity for tools as well. Weight-saving design means that site-to-site transportation is more economical and the TD42T TrackDrive access platform is also more efficient, allowing it to work for longer while using less fuel. The TD42T TrackDrive boom lift is also available with rubber-free urethane tracks. Ideal for internal or clean applications, these tracks will increase the number of locations that the TD42T TrackDrive aerial platform can work, greatly improving its utilization.
---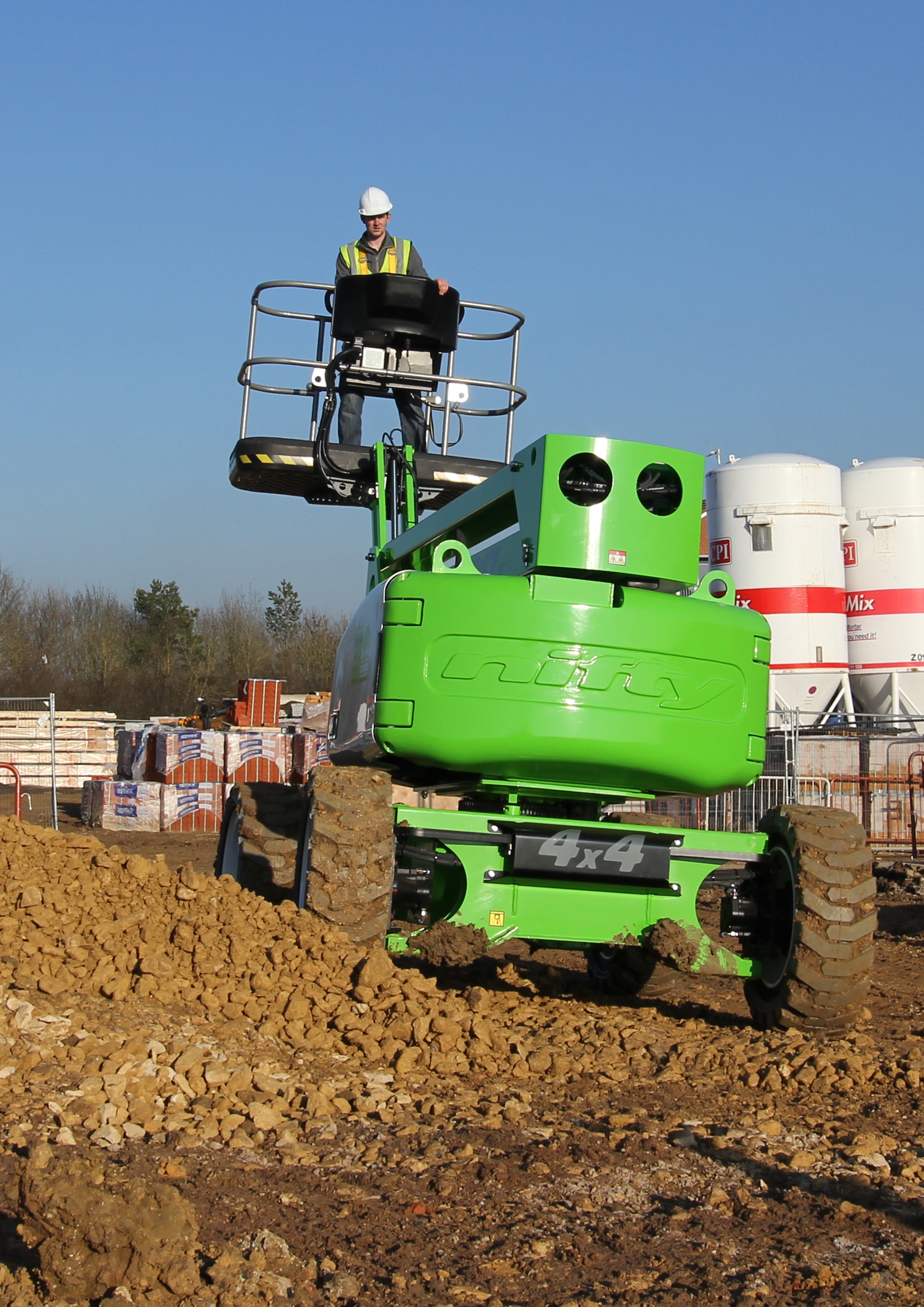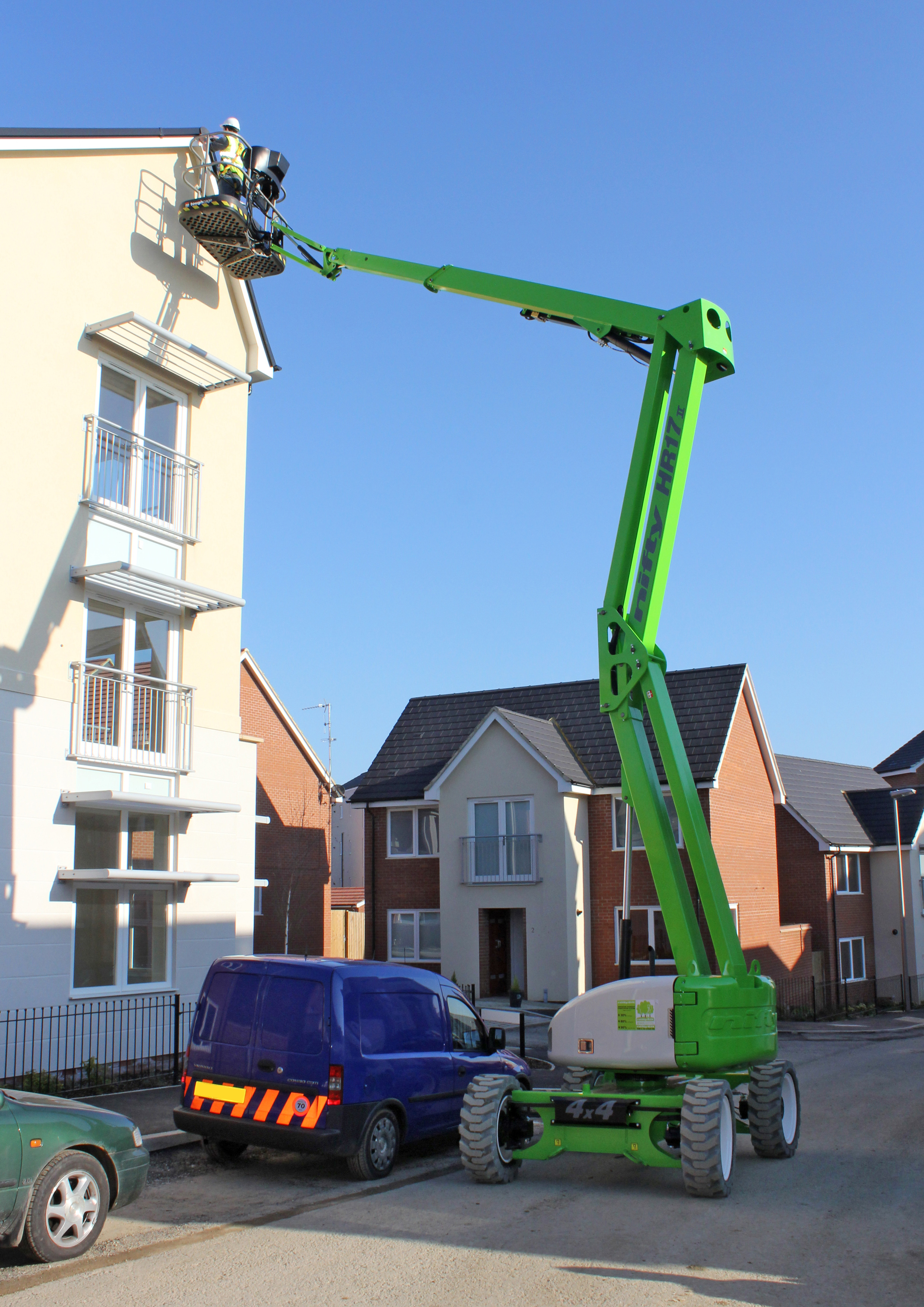 2017 Nifty SP50 4×4 Self Propelled Boom Lift Brand New!
The super-low-weight SP50 4×4 self propelled cherry picker offers one of the most impressive working envelopes in its class. Its compact base allows it to maneuver easily in enclosed spaces and its extremely low overall weight helps to minimize transportation costs. The 5ft 11in wide cage offers more space for materials and tools and a 150 jib-boom with 180° cage rotation increases accuracy when positioning the cage. The tough, impact-resistant composite base and larger cross-section steel rails of the SP50 4×4 self propelled boom lift's ToughCage give additional strength and durability, while the multi award winning SiOPS® provides additional operator protection. The SP50 4×4 self propelled access platform offers maximum traction and gradeability, making it ideal for rough or uneven ground.