Our family has a long history in the equipment industry dating back to 1929 when Krueger Machinery Co. was founded in Saginaw, MI by Walter Krueger. In the early 70's Tom Krueger (Walter's son) was one of the first Associated Equipment Dealers (AED) to open a separate, stand alone rental store to provide customers with a fleet of equipment when their projects didn't warrant purchasing.
In 1982, Tom Krueger opened the first Rentalex store in Tampa, FL. There are now two Rentalex stores in Florida, one in Hudson and one in Tampa. They are operated by Tom Krueger and his two sons, Bob & Tim Krueger. In 2001, the Rentalex store in Kalamazoo, MI was opened by Jeff Krueger.
The Krueger family takes pride in the long history we have in the construction industry. Our inventory includes many manufacturers that we have had relationships with for more than 50 years. This experience allows us to provide our customers with the best service and the best equipment for every project.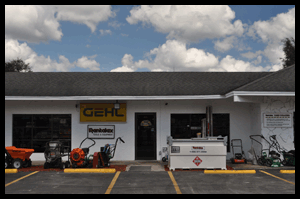 ---
Testimonials
Francolansdcapeservices FLS
2022-01-19
I have been renting equipment with Rentalex for over 10 years now and still the same great service they always have the equipment I need and the staff is always willing to help.
This is my second time renting from Rentalex and I am even more impressed then the first. Very efficient and professional. And drop off is so simple. If you're looking for a place to rent equipment from, and they definitely have a little bit of everything, I would highly recommend this place.
It is the only place I rent my equipment and for good reason never had a problem with faulty equipment and their staff is very friendly courteous and knowledgeable that goes a long way in my book
Osmany Calderon
2021-12-13
No sabía de ese lugar pero es espectacular 👌 tienen de todo lo que necesites
Large stock of equipment,great weekend deals
Great place good prices nice people
Good company! I highly recommend!
Stephany Harris
2021-10-30
Great in and out very thorough. A little strict but I understand. Should offer business discounts.