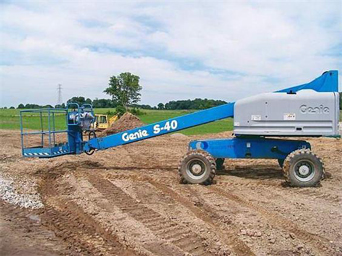 Genie® telescopic S™-booms offer greater horizontal outreach than any other type of aerial platform — perfect for areas with limited access in construction and industrial applications.
FEATURES
360˚continuous rotation turntable for quick positioning
Patented active oscillation system (4x4 models) automatically adjusts axle position for the terrain
Positive traction drive maintains equal power to all drive wheels
Rotating, self-leveling platform with hydraulic platform rotation
Fully proportional platform controls with ramp up/down feature
* Prices are subject to change. Tax and other fees not shown in above price estimate.