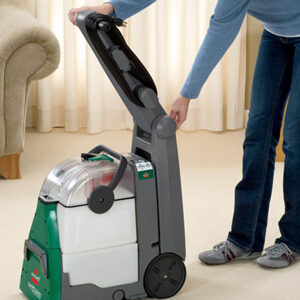 The BG10 Extractor is one of the most effective ways to clean carpets and upholstered furniture. The BG10 Commercial Carpet Shampooer - Commercial Deep Cleaning. Done Right, Done Fast, and for a Great Price.
A Big Fix for a Big Mess
2 motors and DirtLifter power brush
2 large capacity tanks
Adjustable handle
Easy-Clean brush roller
Fewer Stops – Maximum Efficiency
25-foot Extension Cord – 50-foot Cleaning Reach
Easy Portability!
Cleans forward and back
Powerful edge-to-edge suction
Cleaning Solvents
31B6 Gallon Complete Formula
85T6 32oz Oxy Formula
49G51 32oz Advanced Formula
19X6 32oz Precleaner Trigger Spray
* Prices are subject to change. Tax and other fees not shown in above price estimate.