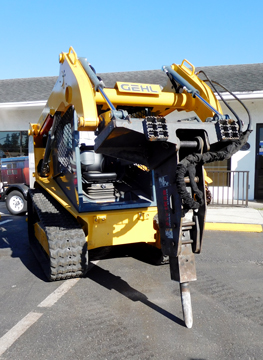 TNB Breakers deliver exceptional impact energy, long life and low operating costs. They minimize operator fatique and environmental impact. These unique benefits are due to an innovative bled of a simple yet efficient design and advanced "accumulator free" technology. TNB breakers are ideal for applications from construction and demolition to rental, recycling, mining and quarrying.
FEATURES
Only 2 moving parts; the Piston and the Control valve.
Reliable and Durable thanks to its simple structure.
Non-Accumulator structure. Rubber made Accumulator has to be replaced periodically and the running cost is high.
High productivity; The impact energy TNB breakers consist of 30% from Oil and 70% from Gas.
* Prices are subject to change. Tax and other fees not shown in above price estimate.