USED Equipment For Sale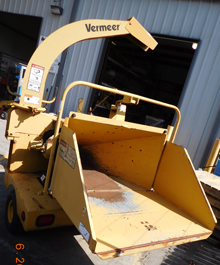 2006 Vermeer BC625A Chipper Brush – $6,800.00
Year: 2006 | Hours: 21.000 | Serial 1VRU0915021005623
Built tough enough to withstand the daily grind, Vermeer brush chippers surpass expectations. Each is engineered with exclusive features that promote easy operation, high efficiency and operator safety. They're also easy to maintain and transport, making them a great value for arborists, landscape contractors, logging firms, rental stores and anyone else who needs to get rid of slash and other wood waste with small to medium diameters.
---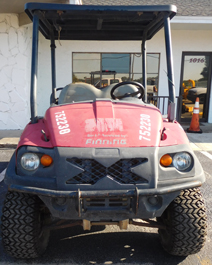 Club Car 4×4 Utility Vehicle – $3,900.00
Kubota Diesel
---
2015 Wacker Neuson 3001s Dumper – $39,500.00
Year: 2015 | Hours: 204.4 | Model: 3001s
The wheel dumper 3001 offers the perfect balance of size and capacity. The latest generation 3001 dumper features a new Tier 4 Final Perkins turbo engine with 36.2 hp. This mid-size dumper also features a 3-metric ton payload capacity, power swivel bucket and hydrostatic four wheel drive as standard. The hydrostatic drive system is more user-friendly by eliminating the need to change gears. The 3001 offers superior performance, the drive system automatically provides torque when and where it is needed. With no clutch to wear or gears to grind, hydrostatic drive eliminates the high parts and labor costs associated with replacing these components.
---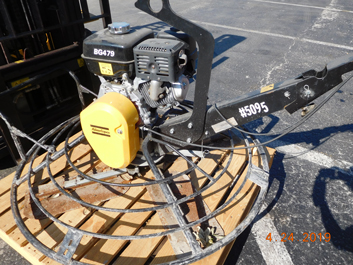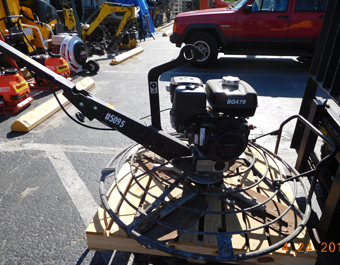 48″ Concrete Trowel Machine – $1,900.00
Husqvarna / Atlas Copco 2018 | Unit #19715095
Honda Gas Powered – Model BG479
---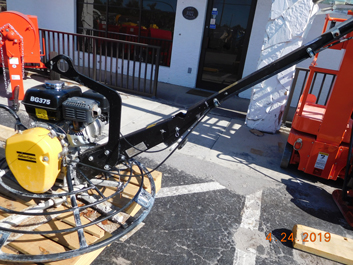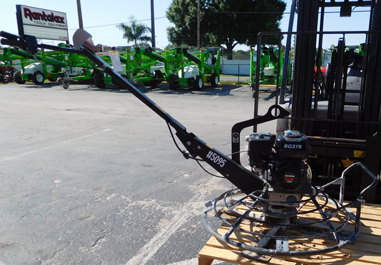 36″ Concrete Trowel Machine – $1,700.00
Husqvarna/ Atlas Copco 2018 | Unit #19705097
Honda Gas Powered – Model BG375
---
Used Werner 12′ Trestle Fiberglass Ladder – $300.00
---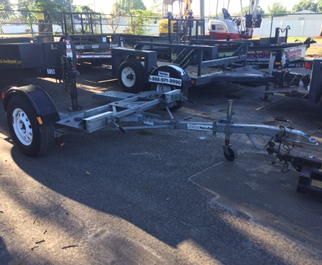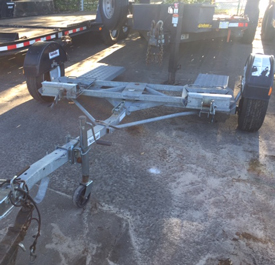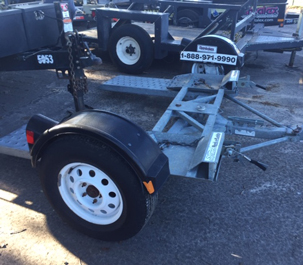 Demco Car Dolly For Sale – $1400.00
---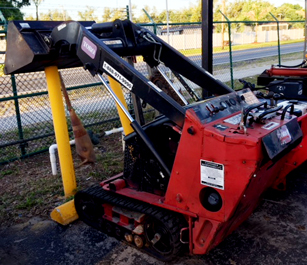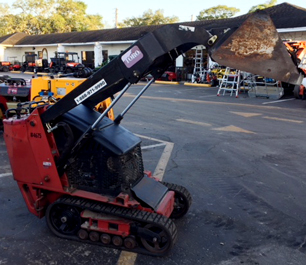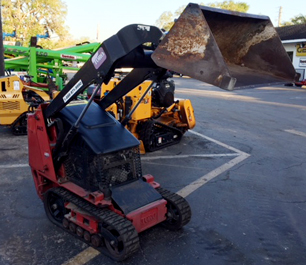 2014 Toro Dingo Model 427 Track Loader – $12,500.00
Year: 2014 | Hours: 481.20 | Model: TX 427N
Toro Dingo compact utility loaders possess the versatility to handle countless jobs on every site: dig, haul, plant and build. The TX 427 Narrow track design provides a low 5.1 psi ground pressure which is easy on turf. Designed with workers in mind, all of its power is harnessed in only 3 easy to use controls, which make it simple for any worker to step up and be productive immediately!
---
2012 TORO STX-26 Stump Grinder – $10,500.00
Year: 2012 | Hours: 273.00 | Low Hours Excellent Condition
Some dedicated stump grinders are over-complicated. Not the Toro STX. Its patented Toro Dingo TX-style control system has two simple levers that are simple to learn, master and use. Combine these easy-to-use controls with tracks and transport speeds exceeding 4 mph, and you get maximum productivity.
---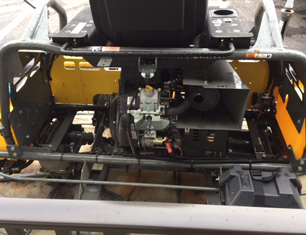 2017 Wacker Ride On Trowel For Sale – $15,000.00
Wacker Neuson CRT 48- 35V | Only 17 hours on the machine. Item Number: 0620112 | Rev. 234 | Serial Number: 24359659.
1100lbs (500 kg) | 24kW | 33 hp – Made in USA Jan 2017 – See Specifications: Wacker CRT48 Specifications Sheet
The 48-inch CRT 48 trowel range delivers the best results with maximum productivity. The distinguishing feature is a superior steering system that is easy to operate and reduces operator fatigue. In addition, the rigid frame ensures excellent steering control. Combined with the ergonomic 2-lever controls it achieves optimum maneuverability.
---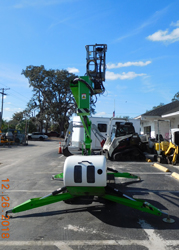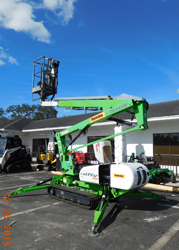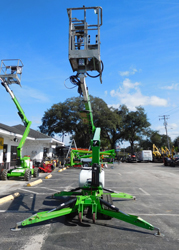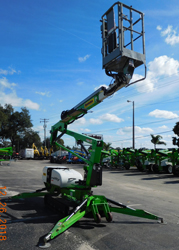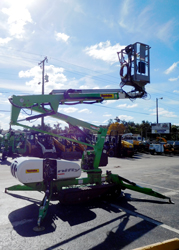 2015 Nifty TD34TN Track Drive Access Platform – Price $27,000.00
Year: 2015 | Equipment ID: 06454853 | S/N: 04-27882
The TD34TN access platform offers an impressive working envelope from a compact base with outstanding traction. The TD34TN access platform delivers 60% gradeability with excellent traction on steep or rough terrain and will pass through a 2ft 6in opening for restricted access applications. Weight-saving design means that site to site transportation is more economical and the TD34TN access platform is also more efficient, allowing it to work for longer while using less fuel. Also available are rubber-free urethane tracks, the TD34TN access platform is ideal for internal or clean applications, increasing the number of locations that the TD34TN access platform can work, greatly improving its utilization.
---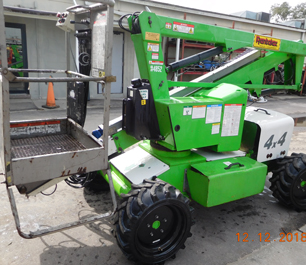 2014 Niftylift SP34DE 34′ 4×4 Boomlift – Price $34,500.00
With its compact dimensions and class-leading working envelope, the SP34 has always been versatile and reliable. Add to this a low weight chassis and a powerful 4-Wheel-Drive system and you've got the SP34 4×4 – one of the most complete 40ft boom lifts available.
---
2012 Nifty TM34TGE Tow Behind Lift – Price $12,500.00
The TM34T trailer mount is specifically designed to give maximum reach performance from the most compact chassis possible. By utilizing its versatile telescopic upper boom, the TM34T trailer mount to delivers unrivalled working outreach, especially at lower levels where it's needed most. Hydraulically operated outriggers make setting up the TM34T trailer mount both quick and easy.
---
2005 Generator 90KVA Terex Trailer Mount – $15,000.00
Generator 90KVA Terex Trailer Mount #3639
Make: Terex | Model: T90P | Year: 2005 | Meter: 3424.00
See Specifications: Terex T90P Specifications Sheet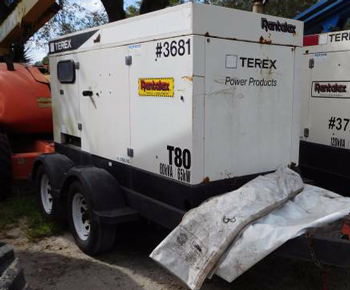 2004 Generator 80KVA Terex Trailer Mount – $15,000.00
Generator 80KVA Terex Trailer Mount #3681
Make: Terex | Model: T80 | Year: 2004 | Meter: 7485.00
---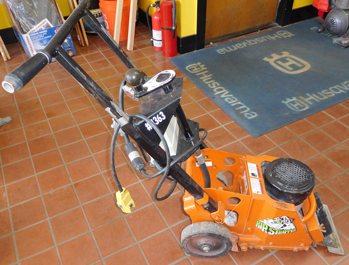 General Rip Stripper Electric Model FCS16 – $450.00
Quickly remove VCT tiles, rubber-backed carpeting and sheet type coverings from wood and concrete surfaces. Adjust blade attack angle on-the-fly using the Back-Saver Blade Control System for maximum productivity. The exclusive blade clamping system prevents unwanted floor material under clamp build ups further improving long term maintenance costs.
36″ Backhoe Bucket Fits John Deere 310G – $600.00
---
Target Core Drill w/Milwaukee Motor & Vacuum Pump – $700.00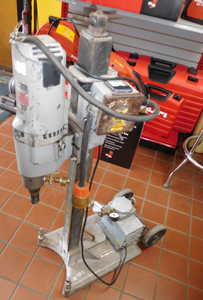 Milwaukee Core Drill w/Vac Pump – $800.00
---
72″ Root Grapple Edge For Sale – $2,800.00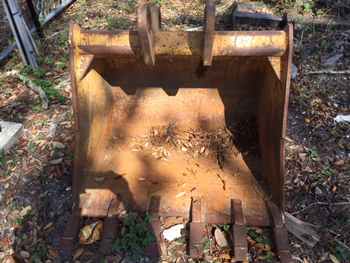 36″ John Deere 310G Backhoe Bucket – $600.00
---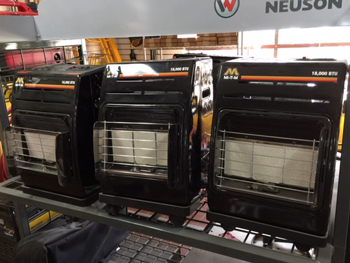 18,000 BTU Propane Cabinet Radiant Heater Mi-T-M – $189.00
Dewalt 60LB Demo Hammer with Cart and Bits $500.00
---
Wacker Neuson Rammer Compactors For Sale $700.00 ea
* Rammer BS60-4As – S/N 20280410
* Rammer BS60-2i – S/N 20123125
* Rammer BS60-2i – S/N 20116822
2014 Sod Cutter 18″ Ryan Honda For Sale $3,500.00
Jr. Sod Cutter #4683 – 5.5hp | Serial: 54495403680
---
Multiquip 9cf MC-92 Concrete Mixer for Sale – $1400.00
Honda Engine 9 cf – Equipment 1936877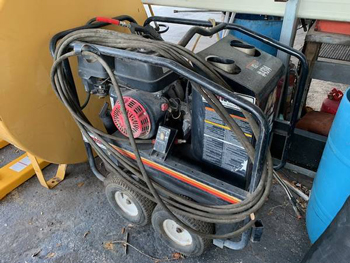 2011 MiTM Hot Water Washer for Sale – $2500.00
3500 psi 3 gpm Gas Honda. Model HSP-3504-3MGH
---
Carpet Cleaner Extractor For Sale – $300.00
Extractor Used For sale. Namco Scooter serial 14860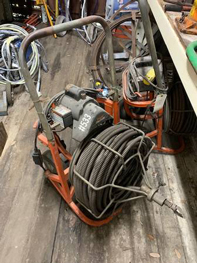 Used 100ft Electric Sewer Snake – $700.00
3/4″ Cable General Model Easy Rooter
---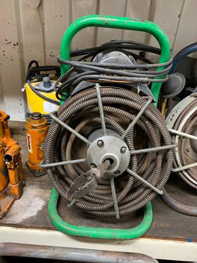 General Mini Rooter 75ft Electric Snake – $450.00
2009 Electric Snake 1/2″ Cable.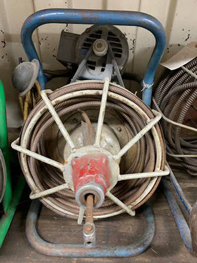 50ft Electric Sewer Snake 1/2″ Cable – $350.00
2001 Electric EEL Model E